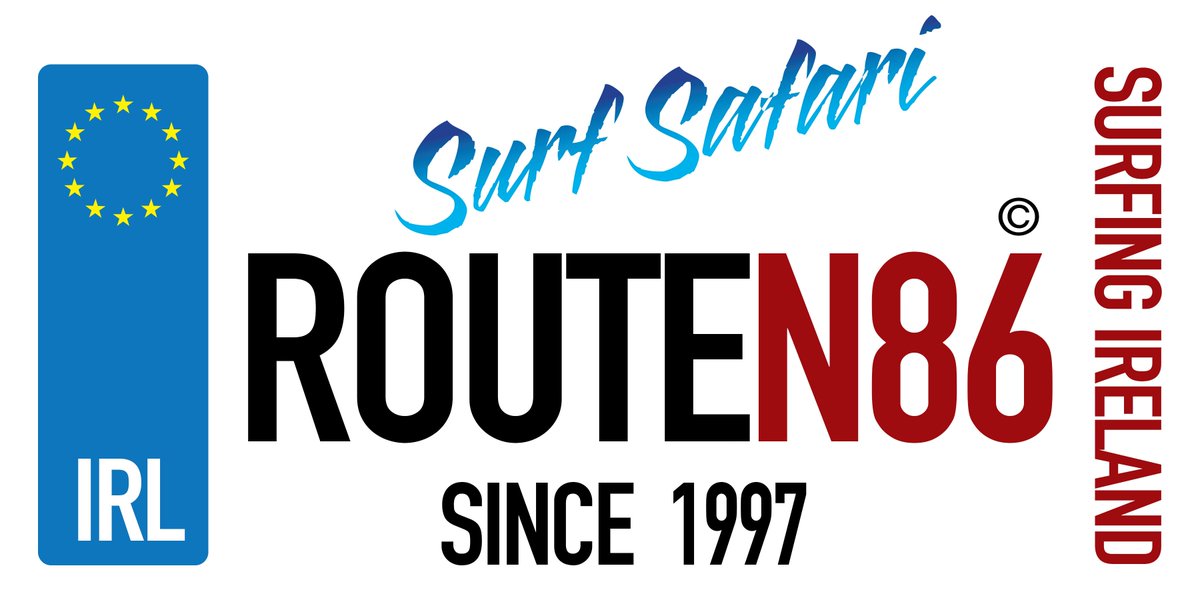 Created in 1997 from Kerry to Donegal tried and tested over this time with our Annual road Trip to share with the world. We concentrate on 10  main locations with many hidden surf gems only disclosed to  surfers with an eco friendly awareness and respect for our natural environment.
Brandon Bay. Inch Beach, Banna Strand, Spanish Point, Lahinch, Strandhill. Easkey, Tullan Strand, Rosnowlagh and Portrush. You can check out our Surf Safari RouteN86 map below
Surf Safari Route N86 Road Map

with complements from discoverireland.ie photo. Supporting our event with appreciation from Surf Safari
If you've joined the surfing wave washing over the country, get to the Dingle Peninsula  for the Annual Surf Safari meet up. Organised to raise awareness of the excellent surf destinations along the Kerry coastline, for both beginners and advanced surfers.
Surf Safari launch "Surf Safari Route N86 " from Kerry to Donegal following their successful road trips since 1997.  Join us in 2016 for the inaugural event of our newly defined  route on the beautiful West Coast of Ireland.
Ireland aerial photography.com
Magharees and Scraggane Bay,
Kerry aerial photo & Brandon Bay.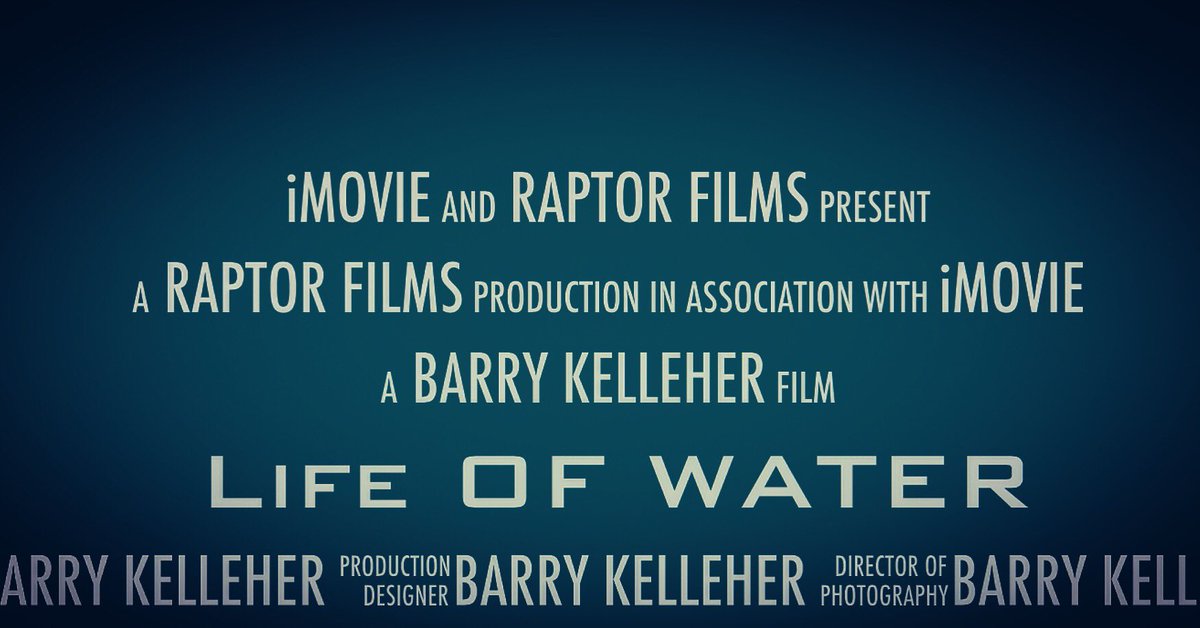 Life of Water 2017 proudly supported by Surf Safari as the best short film of the year
Charging big waves in Ireland with Mickel Bourez's Irish Escapade
We always have a great line up, looking forward to some great surf, stories, articles and events as they happen.  We use twitter as our platform for braking news so please follow us and Facebook as well !  Our site has grown in the last year and we have definitely arrived on the surf scene ! So watch this space. We need you to keep following so we can achieve our long term goals. Thanks for your support and catch you on a wave real soon!

Finally this site is a lifestyle choice  with conservation in mind, for all those seeking Adventure in their lives.  Go out there, explore and enjoy yourselves in the great outdoors. Whether it is your first time surfing,"hanging 10" or coming down the face of  a huge Atlantic wave, off the west coast of Ireland. Make sure to wash it all down with a cup of warm tea and share, your war stories !
Peter Conroy surfing the wave, off Mullaghmore Head, which earned him and photographer Roo McCrudden a nomination for the Pacifico Tube of the Year category in the Billabong XXL Awards. Photograph: Roo McCrudden below
Clean Coasts  Surf Safari teamed up with Redwood Paddle.ie  for this sucessful beach clean .The group collected 20 bags of rubbish and all waste was collected by  the Dun Laoghaire Rathdown council. 

Celebrate Ireland's spectacular coastline by getting involved in Coca-Cola Clean Coasts Week in May each year and there are many ways for you to get involved all year round.
Beach clean took place on Baldoyle and Sutton Beach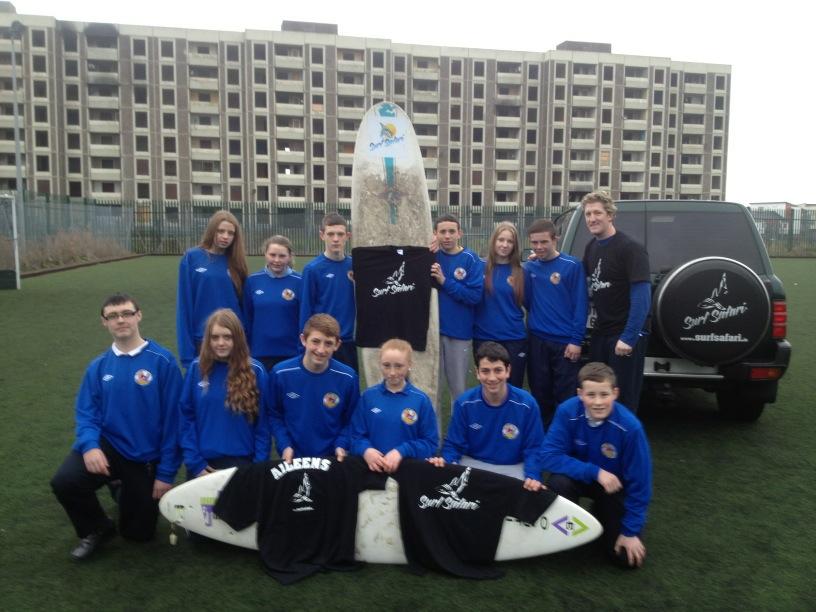 Ballymun Sports Scholarship supported by Surf Safari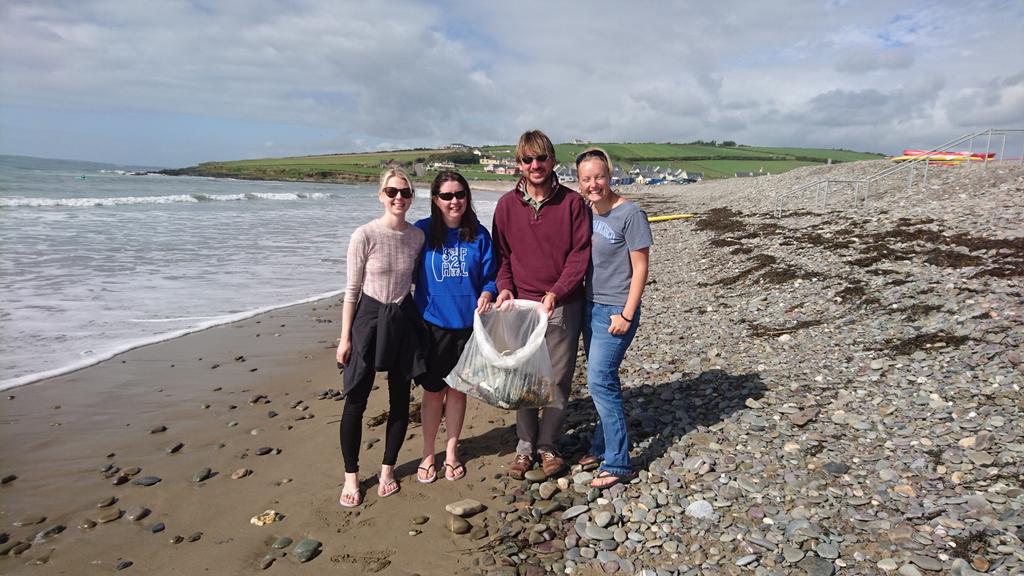 Surf Safari #twominutebeachclean on  Garrettstown beach Co. Cork
Eco Unesco is one of the best ways for young people to get involved in an awareness to the environmentant.  This is an excellent resource with a monthy newsletter to keep you up to date with latest news and events.  The deadline to enter projects  for the Environmental Awards is in November  each year. Surf Safari suport this great work Eco Unesco do  to project our environment and encouraging  young people to get involved in worthwhile conservation projects.