Bom Dia....
The Irish Times Monday 15th April 2013
Peter Conroy surfing the wave, off Mullaghmore Head, which earned him and photographer Roo McCrudden a nomination for the Pacifico Tube of the Year category in the Billabong XXL Awards. Photograph: Roo McCrudden
http://www.surfingireland.com/photo_gallery/
We came accross this blog of beautiful photos by Neil/ micheal by chance and want to find out more.  We will keep you posted guys, watch this space !
http://randomirishphotos.com/2011/10/29/kite-surfing-dollymount-strand/
http://randomirishphotos.com/2011/10/09/dolphins-in-killiney-bay-dublin/
http://www.surfphotographersunited.com/forum/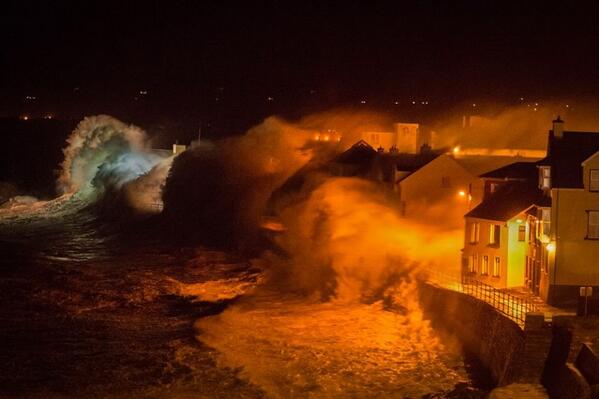 Winter wonderland ! Photographer and surfer George Karbus took this pretty incredible picture of Lahinch during New year storm.