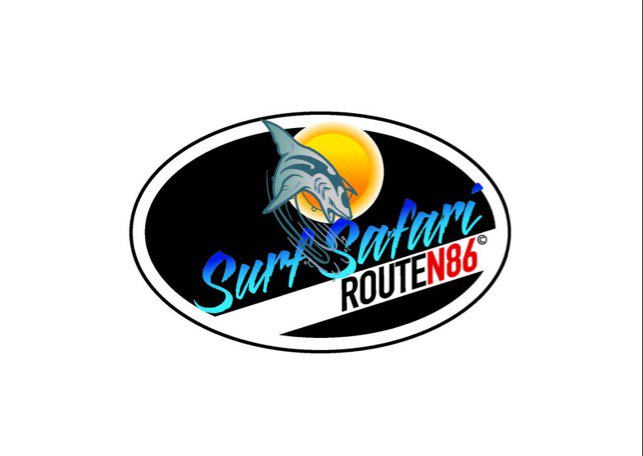 Created in 1997 from Kerry to Donegal tried and tested over this time with our Annual road Trip to share with the world. We concentrate on 10  main locations with many hidden surf gems only disclosed to  surfers with an eco friendly awareness and respect for our natural environment.
Brandon Bay. Inch Beach, Banna Strand, Spanish Point, Lahinch, Strandhill. Easkey, Tullan Strand, Rosnowlagh and Portrush. You can check out our  Surf Safari RouteN86 map below
Surf Safari Route N86 Start point google maps
Surf Safari    
  Clare   
Ireland's own Surfing Wilderness
Aloha Surf School    
  Clare   
Aloha Surf School runs surfing lessons in the heart of the Burren at Fanore Beach, Co. Clare, Ireland.
White Water Surf Co    
  Clare   

Surf school based exclusively at Spanish Point beach.
Oceanscene      
provides equipment and advice that meet the need of the surfing and skating community, from beginner to expert alike.
Bens Surf Clinic      
Surf school with a difference. The Personal Touch. 
Lahinch Surf School is based at the beach hut on Lahinch promenade on the west coast of Ireland and provides a safe, relaxed and affordable introduction to the exhilarating sport of surfing.
Lahinch Surf Experience is a surf school and surf rental company in Lahinch, Co.Clare, Ireland.
Achill Outdoor Education Centre
Cashel
Achill
Co Mayo

Te...

Tomás Mac Lochlainn

Achill Island

Co Mayo

Tel 098 45...

Galway Outdoor Education Centre- Achill Surf & Kayak

Keel
TurfnSurf Lodge & Surf School
Strandhill Lodge & Hostel
Sho...
The Irish Soul Surfers NetWork was established in 2001 to give a voice to sur...

County Sligo Surf Club was established in the early seventies at Strandhill b...

This club was formed in 2001 to give representation to the Surfers living and...

The club was founded in 1995 and represents both local surfers and regular vi...